Slide 1
Radiant Earth Acupuncture
Boise's best acupuncture, bodywork and Traditional Chinese Medicine (TCM).
Acupuncture
Services:
Acupuncture
Restore the flow of Qi, balance the body's energy, stimulate healing and promote relaxation.
Chinese Herbal Medicine
Services:
Chinese Herbal Medicine
Traditional Chinese Medicine (TCM) treat ailments from a holistic perspective.
Shiatsu Massage
Services:
Shiatsu Massage
Reduce muscle stiffness, stimulate the skin, aid digestion, and influence the nervous system.
Nutritional Counseling
Services:
Nutritional Counseling
Maintain a healthy weight, minimize digestive discomfort and increase energy.
Craniosacral Therapy
Services:
Craniosacral Therapy
Improve the functioning of the nervous system, relieve pain and improve mobility.
Laurie R
What our patients are saying
Callie is an amazingly gifted TCM practitioner. I have a sensitive system and am very particular when it comes to having anyone work with me. From her thorough intake process to her meticulous, compassionate process of treatment and her knowledge of elements and cures, Callie is by far one of the best I've ever been to in over 20 years. Boise is lucky to have her services!
Bring radiance into your life
Callie Blackwood is certified by the National Certification Commission for Acupuncture and Oriental Medicine. She uses an integrative practice to treat imbalances of Qi, the vital energy that flows throughout the body and protects it from illness and disease. Callie begins by discerning the source of the problem, then often uses several types of bodywork including shiatsu massage, fire cupping, traditional Chinese medicine (TCM) and nutrition consulting as well as acupuncture. Callie's treatment has proven effective in reducing pain, stress and anxiety, helping with digestion, energy and mental clarity, supporting fertility and conception and improving overall health.
Your first visit begins with an interview to discuss your history, goals for treatment and a physical assessment. The interview is followed by acupuncture, other types of bodywork and/or consultation according to your needs. The first visit is 90 minutes and is required for all new patients.
First visit: $135 for 90min. 
We offer several modalities of hands-on bodywork including acupuncture, shiatsu massage, craniosacral and fire cupping.
Bodywork is $95 - $135, depending... 
When you come in for a consultation, we discuss your symptoms and identify strategies for holistic healing. Callie can recommend treatment with Traditional Chinese herbs (TCM) as well as adjustments to diet and lifestyle for healing the whole person.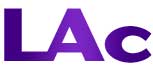 With over 7 years experience practicing Acupuncture and Traditional Chinese Medicine (TCM), Callie Blackwood is committed to helping you feel the best and be the healthiest you have in your whole life.
Call For a Free Phone Consultation!
406-570-8792